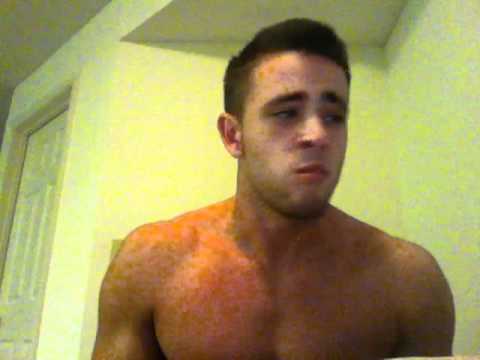 ohbroadwayhereicomme: Getting tipsy and trying to not care that there are guys that are actually able to take other guys to prom. I did the EXACT thing. All though I just drink every night now… Hate it hah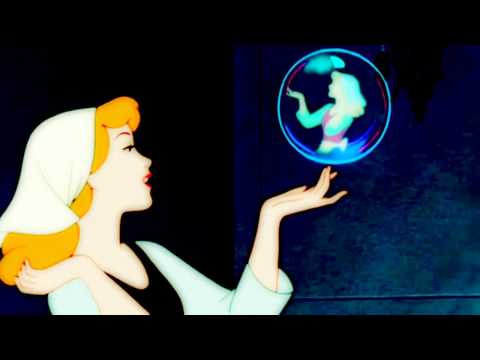 Evil Asks. - These are pretty fucking interesting
A. If you could get away with one murder in your lifetime without any legal, social, or emotional repercussions, would you kill someone?
B. What is your first thought when you receive a message on Tumblr, are you excited for the idea of someone from potentially the other side of the world wanting to talk to you or fearful that someone will criticize you?
C. Have you ever looked down on someone because you thought your religious views were superior?
D. Would you rather know everything the universe has to offer but in exchange lose all emotions or remain the way you are now?
E. If you could live and be healthy without sleeping or eating/drinking, which would you cut out of your life?
F. If you could take on the exact body and form of anyone else on Earth, who would it be?
G. Would you rather burn or freeze to death?
H. If it meant it would solve all world hunger, war, disease and bigotry, would you spend the rest of eternity in Hell?
I. Was the first crush in your life something you had or something someone had on you?
J. Could you live without having sex ever (again) in exchange for eternal youth?
K. Have you ever watched a full length pornographic movie?
L. The Beatles or The Rolling Stones?
M. If you could have the ability to manipulate matter or energy, which would you choose?
N. What was the worst nightmare you ever had?
O. Would you rather spend one year with your one true love just to never see them again or the rest of your life with second best?
P. All the sequels/remakes/adaptations/rip-offs in movies nowadays, good or bad?
Q. Would you rather be dirt poor and emotionally fulfilled in life or be rich beyond imagination and emotionally dissatisfied for life?
R. Do you have any (secret) feelings of bigotry to any group of people?
S. Would you rather be the only person in the world that can read minds or have everyone else in the world be able to read minds except for your own?
T. If everyone in the world would automatically only know one language, which language would you choose?
U. If you were old enough and not in a situation where it would be inappropriate, would you sleep with one of your (past) school teachers/professors?
V. A world without religion, good, bad, neutral?
W. The men's rights movement, legitimate cause or laughable, and why?
X. You can eliminate one of your five senses to substantially strengthen the others, which one and would you do it?
Y. Do looks mean anything to you? Don't lie, could you fall in love with someone you thought was ugly?
Z. Can you understand the mindset and logic used by the opposite spiritual opinion? An atheist understanding the belief in a higher power and vice versa.
Anonymous asked: I want to bite your neck ; )
imgonnariverdance: IT ALL STARTED FROM  AND NOW  I HAVE HAD IT WITH THIS WEBSITE
gingerbatch-addict: salaamender: Sometimes I think to myself, "do I really want to buy another chocolate bar?" And then I remember that there is a super volcano under Yellowstone that is 40,000 years overdue and when it erupts it could potentially cover most of north America in ash and create a volcanic winter that kills half the worlds population And I'm like, fuck yeah I want that...
you-me-and-dickspeight: andrewscottland: ...
fallingoffdacouch: francieum: I am going to attempt to go through all the messages in my inbox right now. May Jesus be with me. God bless. me too wish me luck
The Url Project
a-reason-to-be: Everyone who reblogs this will get their url written down on a scrap of paper and left in a public place. It may be resting along the shelves of a grocery store or in between the slats of a park bench. It will say something along the lines of "You found me! Now go here (insert your url) and tell them where I was." Want this? Reblog!
For the next hour I'll answer every single one of...
I doubt I'll get any.
teenager: jordan-haruka: ...
Reblog if you think the next disney prince should...
allyisdumb: 4 million and counting 5 million This should get to 10 million, come on people. Always reblog when it comes up on my dash. And the next Princess.
jimmymyt asked: Hey i got one question for you... 44
omg ask me questions.
1. Are looks important in a relationship?
2. Are relationships ever worth it?
3. Are you a virgin?
4. Are you in a relationship?
5. Are you in love?
6. Are you single this year?
7. Can you commit to one person?
8. Describe your crush
9. Describe your perfect mate
10. Do you believe in love at first sight?
11. Do you ever want to get married?
12. Do you forgive betrayal?
13. Do you get jealous easily?
14. Do you have a crush on anyone?
15. Do you have any piercings?
16. Do you have any tattoos?
17. Do you like kissing in public?
20. Do you shower every day?
21. Do you think someone has feelings for you?
22. Do you think someone is thinking about you right now?
23. Do you think you can last in a relationship for 6 months and not cheat?
24. Do you think you'll be married in 5 years?
25. Do you want to be in a relationship this year?
26. Has anyone told you they don't want to ever lose you?
27. Has someone ever written a song or poem for you?
28. Have you ever been cheated on?
29. Have you ever cheated on someone?
30. Have you ever considered plastic surgery? If so, what would you change about your body?
31. Have you ever cried over a guy/girl?
32. Have you ever experienced unrequited love?
33. Have you ever had sex with a man?
34. Have you ever had sex with a woman?
35. Have you ever kissed someone older than you?
36. Have you ever liked one of your best friends?
37. Have you ever liked someone who your friends hated?
38. Have you ever liked someone you didn't expect to?
39. Have you ever wanted someone you couldn't have?
40. Have you ever written a song or poem for someone?
41. Have you had sex so far this year?
42. How long can you just kiss until your hands start to wander?
43. How long was your longest relationship?
44. How many boyfriends/girlfriends have you had?
45. How many people did you kiss in 2011?
46. How many times did you have sex last year?
47. How old are you?
48. If the person you like says they like someone else, what would you say?
49. If you have a boyfriend/girlfriend, what is your favorite thing about him/her?
50. If your first true love knocked on your door with apology and presents, would you accept?
51. Is there a boy/girl who you would do absolutely everything for?
52. Is there anyone you've given up on? Why?
53. Is there someone mad because you're dating/talking to the person you are?
54. Is there someone you will never forget?
55. Share a relationship story.
56. State 8 facts about your body
57. Things you want to say to an ex
58. What are five ways to win your heart?
59. What do you look like? (Post a picture!)
60. What is the biggest age difference between you and any of your partners?
61. What is the first thing you notice in someone?
62. What is the sexiest thing someone could ever do for/to you?
63. What is your definition of "having sex"?
64. What is your definition of cheating?
65. What is your favourite foreplay routine?
66. What is your favourite roleplay?
67. What is your idea of the perfect date?
68. What is your sexual orientation?
69. What turns you off?
70. What turns you on?
71. What was your kinkiest wet dream?
72. What words do you like to hear during sex?
73. What's something sweet you'd like someone to do for you?
74. What's the most superficial characteristic you look for?
75. What's the sweetest thing anyone's ever done for you?
76. What's the sweetest thing you've ever done for someone?
77. What's your opinion on age differences in relationships?
78. What's your dirtiest secret?
79. When was the last time you felt jealous? Why?
80. When was the last time you told someone you loved them?
81. Who are five people you find attractive?
82. Who is the last person you hugged?
83. Who was your first kiss with?
84. Why did your last relationship fail?
85. Would you ever date someone off of the Internet?
Spending Halloween alone
chrisasauruss: Le sigh. Someone talk to me :(
ASK ME. anon or not.
0. Height
1.Virgin?
2.Shoe Size
3.Do you Smoke?
4.Do you Drink?
5.Do you take drugs?
6.Age you get mistaken for
7.Have Tattoos?
8.Want any tattoos?
9.Got any Piercings?
10.Want any Piercings?
11.Best friend?
12.Relationship status
13.Crush?
14.Biggest turn offs
15.Biggest turn ons
16.I'll love you if
17.Someone you miss
18.Most traumatic experience
19.A fact about your personality
20.What I hate most about myself
21.What I love most about myself
22.What I want to be when I get older
23.My relationship with my sibling(s)
24.My relationship with my parent(s)
25.My idea of a perfect date
26.My biggest pet peeves
27.A description of the girl/boy I like
28.A description of the person I dislike the most
29.A reason I've lied to a friend
30.What I hate the most about work/school
31.What y last text message says
32.What words upset me the most
33.What words make me feel the best about myself
34.What I find attractive in women
35.What I find attractive in men
36.Where I would like to live
37.One of my insecurities
38.My childhood career choice
39.My favorite ice cream flavor
40.Who wish I could be
41.Where I want to be right now
42.The last thing I ate
43.Sexiest person that comes to my mind immediately
44.A random fact about anything
Send me a number (or numbers) in my inbox and I'll answer them publicly
Reblog if this is your first Halloween on tumblr
cumberbatchedandhiddlestonedgeek:
Tumblr: Here, have some kittens...
Tumblr: Delicious food? There.
Tumblr: I bring you some beautiful, insipiring art...
Parents/Roommate: *walks into the room*
Tumblr: PORN?
Tumblr: YOU SAID PORN?
Tumblr: DID I HEAR DICKS?
Tumblr: WHAT WAS THAT DID YOU MENTION HARDCORE GAY SEX?
Computer: HERE LET ME FREEZE
Computer: NOPE, NO SWITCHING TABS
cookieroach: thecarefree: ...
Bleh....
Very sick… I  am miserable ):
Me: *waiting to be attractive*